Transport –
due to covid we have suspended this service
As anyone who has lived in Dartmouth and its surroundings knows, it's a beautiful place to live, but getting about can also be challenging.
Dartmouth Caring is here to help.
Our friendly, experienced drivers are on hand to make life easier, getting you to your appointments on time. So whether you need to visit the dentist, doctor or chiropodist, or you want to meet up with friends at one of our Lunch Clubs or Memory Café sessions, we'll take you door to door and more.
So if you have a particular problem with mobility, use a wheelchair, or need special assistance, we'll make sure every journey is as safe and comfortable as it can be.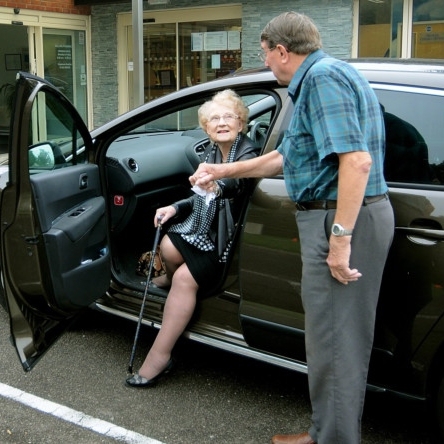 Transport
One call to Dartmouth Caring on 01803 835 384 is all you need to set the wheels in motion.
Once you've registered, we will make sure the right help comes to meet you, ready and prepared to take care of you.
Address
Dartmouth Caring
35 Victoria Road
Dartmouth
Devon
TQ6 9RT
Registered Charity: 1187326