Welcome to Dartmouth Caring, your local charity here to reach out and help members of our community, whatever their age.
Our focus is to support those in need, of all ages – helping everyone to live their lives as they choose, connecting those who feel isolated, and improving the emotional and physical health and well-being of our clients.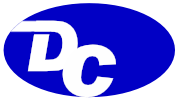 IN 2022-23 DARTMOUTH CARING…
Responded to 10759, requests for help
Visited and spoke with 220 clients each week
Supported more than 60 dementia and palliative care patients
Supported more than 270 new clients
Had over 2000 Lunch Club and Memory Cafe attendances
Provided 10,000 hours of voluntary help
Supported 800 different individuals
Helped 385 people with their benefits, housing and other social issues
WHERE STAFF TIME IS SPENT
Helping those with specialist health needs
Helping younger clients with complex social needs
The following case studies highlight some of the ways in which Dartmouth Caring can provide practical help to local people struggling with a range of issues – names and dates have been changed to ensure confidentiality
Case Study 1 - 'Mary'
Mary (her name has been changed to protect her identity) is a lady in her late sixties, living alone. As a teenager she was involved in a serious car accident which left her with both physical and cognitive difficulties. Following her Mother's death, Mary became increasingly vulnerable and concerns were raised by several members of the local community regarding her ability to care for herself. She had been the victim of multiple scams and cold calls and had lost significant sums of money. She was also becoming increasingly unkempt in appearance and friends were worried she was not eating properly.
Since 2012, Dartmouth Caring's Support Workers have been visiting regularly and assisting Mary to manage her financial affairs. We have worked closely with her bank to ensure her financial security. By visiting regularly, we have been able to establish a trusting relationship. During a typical visit, we will go through recent post and weed out junk mail and potential scams. We routinely find at least one insurance policy or other product which she will have agreed to since our last visit. With Mary's consent, we will cancel products and where necessary obtain refunds. Also with the help of her bank we have prevented the loss of thousands of pounds from her private fund. She is very suggestible and will agree to anything that is offered to her by unscrupulous companies and individuals who target the vulnerable.
Recently, we have helped her to change her phone number and installed a phone which can block unwanted calls. We continue to visit on a regular basis and help her to manage her finances. By working with local people, shops and cafés, we have a small network of people who look out for her and report any concerns to us. Mary is very keen to maintain her independence in her own home and we continue our efforts to get her to accept help with cleaning and personal care.
Case Study 2 - 'Roger'
Roger (not his real name) first became known to the charity some years ago when he attended one of our groups. He was working in Dartmouth and living with his brother in sheltered accommodation. He attended our monthly meetings and often stayed for lunch afterwards. His brother's health was deteriorating (he had Lewy Body dementia) and in 2013 we helped Roger complete an application for a carer's allowance. His work was severely limited due to the time that he needed to spend looking after his brother whose physical and mental health problems worsened over the next few months and we got carers brought in as Roger struggled to cope.
His brother was admitted to hospital several times but always wanted to come home to Roger, which he did with carers in place. The charity then worked closely with Social Services to help the pair. At the beginning of 2014, Roger's brother was admitted to a nursing home in Plymouth as a permanent placement, and it was apparent at this stage that Roger could not manage his brother's care needs. Roger was now seriously ill himself and no longer able to work. We applied for Employment and Support Allowance (ESA) on his behalf.
In 2014, Roger informed us that he was being pursued by HMRC for non-payment of tax (going back to 2013) from the time he was self-employed. He hadn't paid the tax and incurred several charges on top of the original bill. He was struggling at this time with caring for his brother and did not respond appropriately. Dartmouth Caring looked at the paperwork and wrote to HMRC on his behalf to waive the surcharges. This they did and we got all of his affairs in order, leaving only a minimum tax bill. HMRC were then fully informed that Roger was no longer working and his account with them was closed.
Roger's residency at his flat was in question at this stage as his brother was no longer living there (due to the "bedroom tax"). Social Services requested that we help him complete a housing application. We also referred him to solicitors to apply for power of attorney for his brother (who later died in the nursing home in March 2015).
In Feb 2015, Roger's ESA was stopped due to reasons of income. Emails went back and forth between Dartmouth Caring and the Department of Work and Pensions while we tried to sort the problem out for him – the issue was eventually sorted at the beginning of May. He has since been enjoying a more relaxed life and gets involved in the community and the church. He still comes to us if and when he needs to, but life for Roger has now improved significantly.
Case Study 3 - 'Jane'
Dartmouth Caring began visiting this elderly lady on a fortnightly basis in 2014. Jane (we have changed her name for confidentiality) is house-bound and has no family in the area. Despite being in her nineties, she is a lively conversationalist and our Support Workers look forward to their visits as one never knows what topics will be discussed.
Dartmouth Caring has also provided transport to medical appointments and helped her to contact her landlord regarding repairs. We also referred and arranged for a home fire safety check with the fire service. During the visits, we've helped Jane with small household jobs which she cannot manage due to poor mobility. We have organised aids and equipment to help her at home.
Our visits have increased in frequency to weekly to ensure she is OK and not isolated. We also do her shopping for her and deliver it to her home. She will call us with any concerns or requests in-between. We are her local support and help her remain at home, independent but not alone.
Case Study 4 - 'Margaret'
A disabled lady in her fifties with long-standing mental health problems, Margaret (not her real name) also suffers with chronic back pain. This was recently diagnosed as a psychosomatic disorder caused and exacerbated by past trauma, stress and anxiety. She often tries to do things herself but then needs help to complete tasks.
Dartmouth Caring has provided support to Margaret in various ways over the last three to four years. We assisted with re-housing, enabling her to move to accommodation with a small garden which has proved beneficial for both her and her pets on whom she relies for company and comfort. She received an appointment for a healthcare assessment by an independent firm, which she went to off her own back without understanding what it meant, and was placed in the 'Work Related Activity Group' for Employment and Support Allowance (ESA). We successfully had this decision reconsidered and she is now in the support group which is appropriate for her needs.
Margaret is not able to manage her finances and becomes anxious and confused when confronted with anything official. We have helped on a number of occasions when she has required assistance to pay bills, sort out small debt problems and provide regular reassurance that welfare and benefits are being paid correctly. Dartmouth Caring will continue to support Margaret to manage her personal affairs. We have recently gained client consent to visit fortnightly to try and keep on top of everything with her. We have also introduced her to an equine charitable group that helps old horses, as this is something she loves. She is now much more content and stable.
Address
Dartmouth Caring
Dartmouth Health & Wellbeing Centre
Wessex Way
Dartmouth
Devon
TQ6 0JL
Registered Charity: 1187326