Dartmouth Caring
Supporting Our Community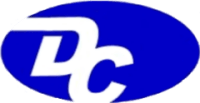 WELCOME TO DARTMOUTH CARING
Latest News From Dartmouth Caring
It's estimated that there are more than 7 million people across the UK with undiagnosed high blood pressure. High blood pressure is a contributing factor in around half of all strokes, but many people don't know they have it or realise that it could significantly...
read more
Support for dementia suffers in Dartmouth, Devon has been boosted by the launch of a new on-line video.
The video highlights the plight of local elderly people affected by this life-changing disease and the importance of local support.
We recently launched our new video about loneliness at The Flavel Arts Centre.
The video highlights the fact that loneliness can affect people of all ages and the importance of local support in dealing with it.
Dartmouth Caring is a local charity supporting its local community and working closely with its health and welfare professionals for the benefit of individuals in its community.
You can also view these films on our YouTube Channel