We are fortunate in having both permanent professional staff and a large band of volunteers.
Our volunteers concentrate on our transport and support group activities, and our permanent staff mainly spend their time on one-to-one care.
Our permanent staff is equivalent to 4 full timers, and our volunteers equate to a similar number.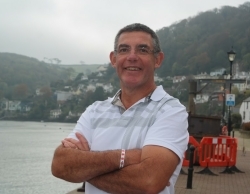 Nick Hindmarsh
Manager & Coordinator
I became Manager of Dartmouth Caring in August 2016, a role that involves co-ordinating the work of the charity, from the volunteers, to the staff to fund raising and delivering the trustees strategic aims for the benefit of all our many clients.
I have lived and worked in the Dartmouth area since 2010. We have a great community here but one that faces significant challenges in terms of service provision and geographical isolation.
Dartmouth Caring is a charity that aims to plug some of these service gaps and where it cannot to act as a voice for our clients.
I have no problem motivating myself for work each day, I have a great team here who work alongside me and a vision we all share.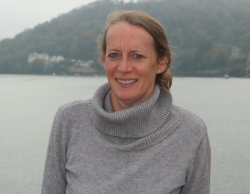 Katherine Allen
Transport and Administration
I have worked at Dartmouth Caring since March 2011.
Having managed the patent transport service for some years and the fundraising organisation for the charity, I became a support worker in January 2018. This role varies day to day and I thoroughly enjoy it, no two days are the same.  The work is challenging but rewarding and I have learnt a great deal. I very much enjoy working with our clients and volunteers and learn a lot from these people.
Karen Blake
Office Administrator
I have worked for Dartmouth Caring for the past nine years as the office administrator. I am on the front line of the charity, meeting clients in the office and answering the phones. Also I order office supplies and make sure the office has everything it needs.
In addition to that I also run our weekly lunch club, order the food and pop along to enjoy the camaraderie with all our fantastic clients and volunteers. We try to make sure mealtime is an enjoyable event that bring our clients together. I feel lucky to have such a varied and enjoyable job.
Natasha Branton
Support Worker
In January 2015 i joined Dartmouth Caring as a support worker.  I enjoy my job as every day, I find there is a new challenge. Also I like going out and meeting people as well as working in the office.
I support carers in their role looking after loved ones and work with the Young Dartmouth group at the Academy every Monday. Although I do not live in Dartmouth now, I do love working as part of a community.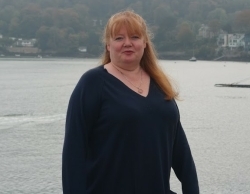 Sally Edwards
Accounts Manager
I've worked for Dartmouth Caring for 4 years starting as an assistant book keeper. While working here I have managed to qualify as an Accounts Manager with AAT. I really enjoy my job and the various elements it covers. Working here is very fulfilling for someone who trained in the financial sector
In addition to that I also have first time knowledge of how important the charity can be when you don't know where to turn as I am a full time carer for my daughter so therefore the charity has helped me over the years with advice and support.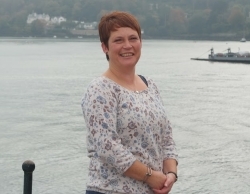 Sarah Farnsworth
Support Worker
I have been working for Dartmouth Caring since 2011.  I have always worked in the caring  profession as a home carer, child minder and nurse.
My role with Dartmouth Caring is varied and always interesting.  I help to run our Memory Café's and have a caseload of clients who I visit regularly, many of them I get to know very well. Therefore, meeting people and learning about their lives is a privilege and helps to make my job so enjoyable.
Celia Stevens
Support Worker
I have been a support worker at Dartmouth Caring for 5 years. Together with Sarah, Kay and Natasha, we offer help, support and advice – of varying forms! – to the elderly and vulnerable of Dartmouth and the surrounding area.
Every day is different and I really enjoy seeing that my input can make a difference to people.
I also oversee the weekly Thursday lunch club and the Visually Impaired Reading group which runs monthly.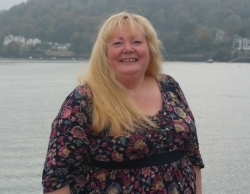 Kay Pratley
Support Worker
I have been a support worker for Dartmouth Caring since May 2016. Together with my colleagues, who are also support workers, we offer advice and support to vulnerable individuals in Dartmouth as well as the elderly. My role within Dartmouth Caring varies day to day. Some days I visit people who are house bound, other days I take people for walks, not their dogs but active people, and another day I could be in the office helping individuals with any letters or paperwork they may need help with. Every person I have helped have been lovely. There is a great camaraderie with my colleagues and support from the Trustees.
My favourite part of the job is coming in to work as everyday is so different.
Buffy Matheson
Counsellor, Young Dartmouth and Memory Café
I have been volunteering for Dartmouth Caring since 2011. I have always worked in the caring profession, and was a nurse for over 20 years before I moved to Devon 17 years ago. I love my job as a counsellor and support worker, helping to run the Memory Café's and the young Dartmouth Group.
Also more recently I've been taking clients out. I thoroughly enjoy wearing several different "hats" in my varying roles for Dartmouth Caring and I feel both lucky and privileged to be doing this job and working with the team at Dartmouth Caring.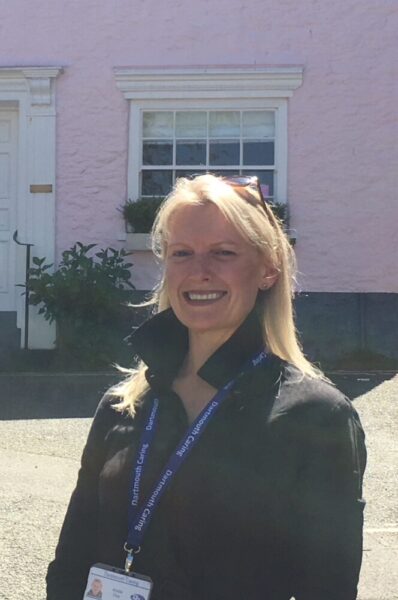 Andie Day
Palliative Care and Cancer Liaison Nurse
I joined Dartmouth Caring in October 2017 as the Palliative Care and Cancer Liaison Nurse.  My role involves supporting patients in Dartmouth and surrounding villages who may have either a cancer diagnosis or a life limiting illness.
I work very closely with Dartmouth Medical Practice, Oncology Centres and Rowcroft Hospice to provide advice to patients, their families and carers.
My experience as a nurse includes 22 years working in Oncology and Palliative Care, both within the NHS and the independent sectors. I am passionate about end of life care and ensuring that patients are supported and enabled to be in their preferred place of care.
DARTMOUTH CARING TRUSTEES
Iris Pritchard
President
Dartmouth has been my home town for most of my life. While I have been living here I have had the opportunity to be the Mayor of the town twice, as well as serving with the Town Council for 26 years. I re-joined two years ago after taking a break. Currently I am Vice Chairman of the Townstal Community Hall committee.
I joined Dartmouth caring back in 2008 where I was then elected President for the charity. Since I have joined I have helped with the fundraising side of the charity as well as assisting at the Thursday Lunch Club where I prepare, cook and serve the food to the lunch club members with the help from other trustees and volunteers. I love meeting people and think working with the charity is a great way to do so.
I have seen Dartmouth Caring grow and grow over the years with the services it provides and the visions they have and hope to do in the future. I think Dartmouth Caring is a fantastic charity, where we all work together as a great team.
Dee Nutt MBE
Chair
I have been living in Dartmouth for 18 years and have been involved with DC since 2006.  From my previous experience in the health service I have helped the charity over the last 10 years to evolve and become one of Devon's leading health and social care charities serving the community of Dartmouth and the locality.
With the envisaged changes in premises and changes to the health service in the locality, in the next few years I believe that Dartmouth Caring will be taking an active role in the new hub.
David Flowerday
Treasurer
I became a Dartmouth Caring Trustee in 2015 with the role of Treasurer. This means being involved with the Finances, helping to obtain the monies that Dartmouth Caring needs and helping with the planning for the future. It's great to be involved with such a valued organisation.
I've been looking after the finances of organisations small and large most of my life. Since becoming Dartmouth based in 2007 my regular job has become progressively more part-time, with some of the resultant leisure time spent helping the charities.
Linda Hurst
Trustee
I became a Trustee of Dartmouth Caring approximately 8 years ago and a member of the Finance Group at its inception. My background as a management accountant has allowed me to use my skills and experience to support the charity by ensuring best financial practice and thus help it to achieve its aims. Working as  team and using varying skills and expertise of each member of the Board of Trustees and by putting in place appropriate procedures and safeguards we believe we are able to make a difference to our local community.
Charles Sutherland
Vice Chair
I was born in Staffordshire, went to prep school in Gosforth near Newcastle upon Tyne and then went to Malvern College in Worcestershire. I have done a variety of different jobs through the years before joining the charity, including accountancy, engineering and working in a Building Society before becoming branch manager and moving to Croydon in 1965, the same year I got married to Pam.  After this I switched to Finance/Banking in 1973 before retiring in 1998.
I lived in Surrey until 2002 when Pam retired and then moved to Dartmouth 31st December 2002. I'm hoping we wont be moving again! I have two children, a boy and a girl, both married with children. My daughter has 3 girls and my son has 1 son, therefore making me a Grandpa to 4.
I play golf twice a week, have a boat moored at the Dart Marina which I share with three others and I am a member of Dartmouth Yacht Club. I enjoy going to the cinema, an occasional social drink, travelling, good food, TV and according to my wife destructive gardening. I am also a member and past President of Dartmouth Rotary for the last 10/11 years and of Rotary since 1978.  I was also briefly a Trustee of the Flavel. Furthermore i'm a friend of Dartmouth Community Orchard.
I became a Trustee and Treasurer of Dartmouth Caring approximately 8 years ago. I then became Vice Chair for the charity when a fellow trustee joined Dartmouth Caring as the Treasurer.
Address
Dartmouth Caring
35 Victoria Road
Dartmouth
Devon
TQ6 9RT
Registered Charity: 900226