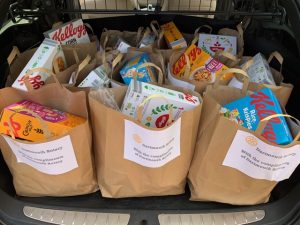 On Wednesday members of the Rotary Club of Dartmouth dropped off 25 food parcels to elderly and vulnerable clients of Dartmouth Caring – thank you Rotary!
They went across the area:
3 Stoke Fleming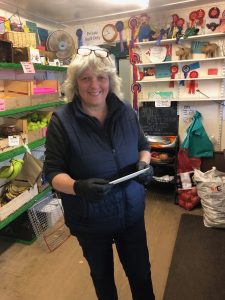 1 Dittisham
3 Dartmouth Caring Office – for staff to drop off
18 Central Dartmouth
There were so many grateful people it made the "job" a pleasure!
The produce was all sourced locally at Jilly's Farm Shop – all so kindly packed by Jilly and her husband – thank you, they did a great job and the bags were really full of goodies.