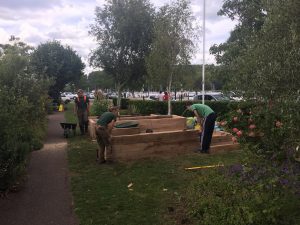 Great to see some new raised beds going in, adjacent to the old community greenhouse site.  Excellent work by Dartmouth Green Partnership to pull this together and thanks also to BRNC cadets for lending some cadets.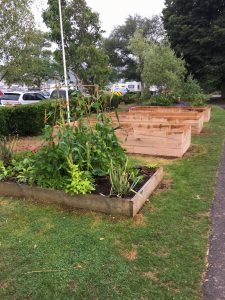 Good timing with the gardens coming back to the town to manage.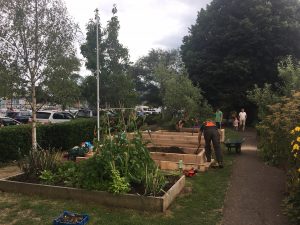 We bid successfully to two charities last year for £3,000 to develop community flower beds to give the elderly and infirm get better access to a community garden, and to provide more opportunity for volunteering.
It is with thanks to the Elsie Pilkington Charitable Trust and The Naturesave Trust – Funding Environmental, Conservation and Community Renewable Energy projects throughout the UK, that this project has come about.
www.naturesave.co.uk/the-naturesave-trust/