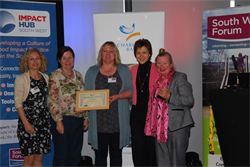 As we are a charity our aims are fixed around working voluntarily in the local area. We mainly work within the education sector, health and welfare sector and social services. Additionally we offer a range of similar support activities so we are able to support those that may be struggling.
We are based in Dartmouth assisting those that live here as well as the surrounding villages. These include Stoke Fleming, Strete, Blackawton and Dittisham. There are various different Health Care Providers situated all around in which these villages and towns use. These are, Dartmouth Medical Practice, Torbay Hospital, Derriford Hospital and Royal Devon and Exeter Hospital.
Each time we assess our aims and plan future activities we have to check we are doing it properly. We check this by referring to the guidance within the Charity Commissions General Guidance booklet.
Structure, Governance & Management
THE ANNUAL GENERAL MEETING TO REVIEW ACTIVITIES FROM 2017-18 TOOK PLACE IN SEPTEMBER 2018
THE AGM APPROVED THE ANNUAL REPORT AND ACCOUNTS WHICH CAN BE READ HERE – ANNUAL REPORT 2017-2018
Dartmouth Caring is an independent standard registered charity.
It is governed by its Constitution adopted on 17 July 1989 and amended 17 October 2013, as registered with the Charity Commission in October 2013.
The election of officers and other trustees is to take place in General Meetings:
Each trustee shall retire with effect at the following Annual General Meeting after his appointment but shall be eligible for re-election at that Annual General Meeting.
No one may be elected a trustee or an officer at any Annual General Meeting unless before the meeting the charity is given notice that is signed by a member entitled to vote at the meeting, states the members intention to propose the appointment of a person as a trustee or as an officer and is signed by the person who is to be proposed to show his willingness to be appointed.
The maximum number of trustees is fixed at 12 and the trustees may not appoint a person to be an officer if the person has already been elected or appointed to that office and has not yet vacated the office.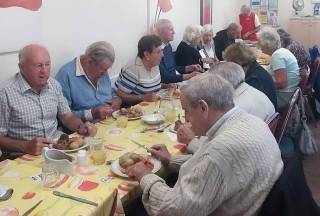 Small Charity Report 2013
A small charity delivering wellbeing for clients and generating cost savings
This report  is a case study of Dartmouth Caring to illustrate the financial value of a charity and its achievements which ultimately save costs for the public purse and help maintain an effective Sustainable Community Strategy.
The work of the charity has been studied in depth and a monetary value attached to some of the services it provides that are to the financial benefit of the statutory services. The report has been commissioned from an independent freelance consultant to assess and compile facts and figures in conjunction with the charity's data.
Dartmouth Caring focuses on prevention, early intervention and enablement for people to remain independent and in their own homes for as long as possible. The charity delivers a wide range of services in close connection with the Medical Practice, the Community Hospital and Social Services and has developed to meets its community's needs.
The key to its effectiveness is that is provides a one-stop shop for clients to help them address all their needs – health, social care, advice, financial and emotional support etc, and its strong links with the community and the health and social care professionals enable shared outcomes to be achieved that meet the targets of commissioning bodies.
Many other not-for-profit sectors can have the same benefit.
The combined effect of statutory bodies and the volunteer sector has a significant financial impact, this could not be maintained by the statutory groups alone.
Close working partnerships benefit those in need.
Local charities can work very cost effectively with lower costs.
Address
Dartmouth Caring
35 Victoria Road
Dartmouth
Devon
TQ6 9RT
Registered Charity: 900226